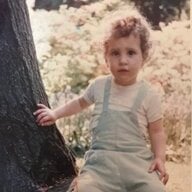 Joined

Jul 8, 2011
Messages

2,358
A couple Cartier purchases yesterday!

New WG juste un clou with diamonds. I'm so excited about this. This is to commemorate an achievement that happened two years ago, but the pandemic made it impossible to visit a boutique until now.

Second, Ecrou. This is a non-rhodium Ecrou I tried for size.

I absolutely *loved* this combo and ended up ordering a rhodiumized Ecrou. Thought very seriously about going with this one but in the end decided that the color differences in rhodium/non would bug me too much.

Wearing the new Clou and signature perlee that evening. Super comfy!

Tried the rose gold and diamond Ecrou, and I seriously thought about it. The price is heart stopping but the piece is truly unique and absolutely breathtaking in person. I wasn't expecting to love it because I'm not a rose gold person, but WOW.

I left it and I'm glad I did because I did some damage at VCA, but will consider it in the future!
Wow! Wow! Wow! Tonks!! What a haul!! Both bracelets are so gorgeous and make such a statement. They look amazing together and they will look amazing alone if you decide to ever split them up. So happy for you.. glad your trip was a real
Cartier-fest. Enjoy them!