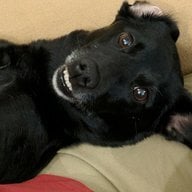 Joined

Sep 1, 2009
Messages

10,161
Pandora|1309373888|2958195 said:

Jennifer W|1309355624|2957912 said:

Pandora|1309351672|2957851 said:

In the UK, under current law, they would be entitled to nothing IF the father had left a will and it didn't name the child. If the father died intestate then the child would need to prove paternity and then fight the case in the courts - which wouldn't be worth it unless the estate was worth a lot.

If the father was married it is more than likely that the bulk of his estate, bar a few small personal gifts, will have passed to his wife and so it will become her assets to leave as she wishes after her death.

Should they be morally entitled? Not sure... the man's own children may well have done without both in financial terms and in terms of time with their father if he was busy setting up a business or something and they would have in some ways 'earnt' the rewards of their inheritance. They have also had a relationship with the man whereas the other child has no knowledge of the person. I'd be more inclined to say that I think it would be nice for them to inherit a share if they were still a young child. If they are a middle-aged adult then I think it's a bit ridiculous and they should have thought about seeking their parent out when they were still alive not now after they are dead.

ETA: I never said that I would 'hate' the child. I would just not wish to see them or have them as part of my life. I'd probably hate the mother, I might get past hating my husband for the sake of our own children but I would be merely indifferent towards the child. I know what I feel isn't a 'popular' choice but I'm trying to be brutally honest rather than just saying what I think is probably right on paper.

Um, the highlighter bit certainly wasn't right on paper...

Sorry... In

England

! Forgot that you Scots have your own laws.

Vsc - that's very interesting - I'd never thought of it in that way.

I did put the scenario to a couple of female friends and all of them reacted the way that I did. So it may well be that because we have free contraception, free morning-after pills, free abortion (and there's not really any great dramas here with pro-life/pro-choice - the vast majority of our politicians are pro-choice) that it would be seen more as the mother of the child very much choosing the path and on her shoulders be it.

Most of my friends reckoned that she would have got pregnant deliberately and if she then kept the child it would be because she either wanted to split up the marriage or wanted money.
Not just an England thing --- I am in the US and agree with you completely. I've also mentioned this to several women who all agree.
Maybe it is more of a life experience thing? Those who have actually seen stuff like this or other similar ideas of life may be more able to put themselves in that situation (mentally) while those who are freshly married or who have not seen situations like this are unable to really put themselves there.