Joined

Jun 10, 2016
Messages

4
Hello everyone, I am a newbie and looking to buy an Alexandrite for a ring for our 10 year anniversary. This forum has been very helpful in providing me lots of info. I have narrowed down my search to two stones. My top criteria is colour change followed by clarity and my budget is less than 3k. Please let me know what you think is better.
Multicolour
http://www.multicolour.com/detail/?-1458877526
- I read people have used this vendor and it's a good site.
- I feel the stone is a bit on the lighter side.
- how accurate are the pictures on this site?
- I am still not too comfortable that The dealer is in Thailand ,is that a problem. I am in Canada
GEMSNY
http://www.gemsny.com/loose-alexandrite/0.68-Carat-Oval-Alexandrite-AL99081AOV
- I have seen a few good reviews on them but don't see it listed in the vendor list.
- thier suggested retail price is garbage
- I would prefer a GIA cert instead of what they have.
- the colour online looked a bit too dark so I called and spoke with Vishnu and he answered all my questions and I asked him to send me pics from his cell phone(I know it's hard to photograph) so he sent me some, attaching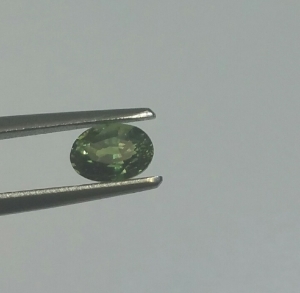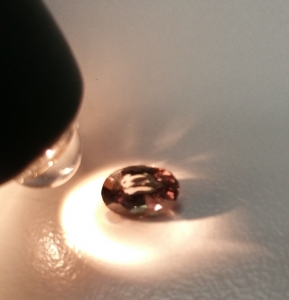 Please provide your feedback, I really appreciate it.
Thanks,
Jay