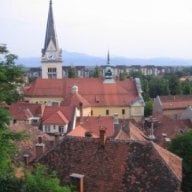 Joined

Oct 20, 2007
Messages

6,328
Hi

My simple theory is

Say your engagement RING is 2ct
Your Soliter PENDANT should be smaller size then engagement RING (0.90 - 1.00ct)
Your EARRINGS should be smaller then PENDANT stone size (0.50 - 0.70)

It cant be this way all the time but .. it works most of the time

I would go for a 1.70ct reasons are it looks bit close to 2ct look ...and doesnt look too big and doesnt look too small like 1.50ct ..
This always makes me sad when people quote this. What a farce.
My engagement ring is 0.47 carats. By this logic I should have what, a 0.25 - 0.33ct pendant and 0.15 - 0.20ct earrings. It's not like we all upgrade our engagement rings. And some of us even mostly wear a plain band rather than engagement ring!