Joined

Jul 24, 2018
Messages

7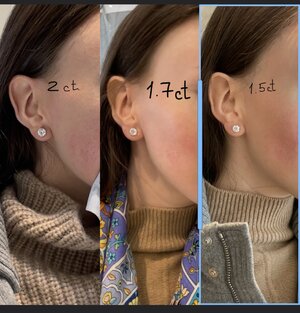 Dear Ladies, I hope you will be able to help me with my dilemma.
I have a 1ctw diamond studs that I wear daily and I intend to keep it.
Recently I have been on a hunt for a bigger pair, that would suit both for everyday and more dressy looks.
I tried 1.5 ct per ear and i think, with my earlobes, It didn't have the impact I wanted.
2 ct per ear were stunning but at first felt like a bit too flashy (after my 0.5 each studs) , though looking at the pictures again and again I could get used to the size, but still afraid it is too big and I won't be able to wear them daily? Or will I regret later if I don't go for this size?
I also tried 1.7ct per ear , do you see much difference from 1.5?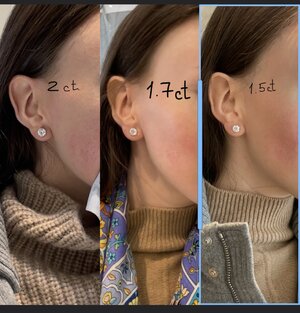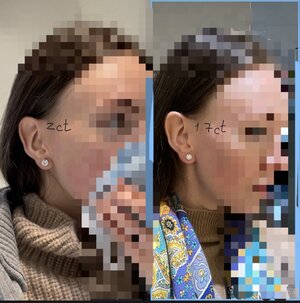 I would appreciate all your opinions