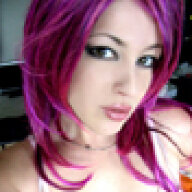 Joined

Oct 17, 2006
Messages

200
Heya everyone! Took a whole bunch of fire pics today....was my first time trying!
Here's a bit of eye candy for y'all!
(Ok, a LOT!)
We've nicknamed the stone 'The Retina Burner'! Hehe! It's going to be set soon, so maybe a bit more fun before that time....I'll try to get closer shots and add them here over the weekend
EDIT: These are supposed to be thumbnails....really tiny ones.I am fixing this now....oh my loading time!
My server is gonna bust

HAHA!
Sorry guys!
EDIT 2: I took some out, but y'all don't seem to mind so many pics, so I'll leave them in unless my bandwidth crashes in the next while.

Some background on the stone:
Click Here!
Please excuse the dust....I should have cleaned it better first!
Rainbows!
Wheee!
Darker pic (shadow of me and the camera?)
A few colors together....
Merry Christmas!
Some white light....
Oranges....
Yellows....
Some more pretty stuff....!
Sparkle from a distance....
And last, some blurry pics that kinda looked cool! The camera was focusing on the light rather than the stone!