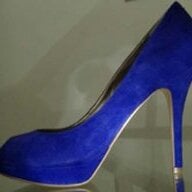 Joined

Dec 14, 2007
Messages

19,456
My boobs used to be at my belly button 32GG. Then I had a boob job(reduction). They were super perky but not that surprising since they had removed 7 pounds of breast tissue (like, hadn''t been that perky since I was 12) and now (5 years and later)they''ve relaxed some and aren''t super perky, but I feel fine walking around without too much bra strappage going on.

So 32GG->34DD

FI has said we can save up for another boob job when we get settled financially, to fix some issues left over from the first one, as well as a lift, because I''ll probably need it by then.

So, how about you, have you had plastic surgery of your upper torso? Augmentations, lifts, reductions? Have you ever considered it? Are you considering it now? What made you decide for or against?