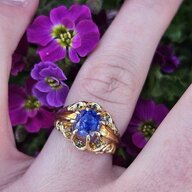 Joined

Apr 13, 2018
Messages

1,719
@Beautiful-disaster
Woah, you asked for opinions.
You don't need to be rude to those who are just trying to help.
You've always been very kind, so I hope that
this is just a blip & not a foreshadowing.
I know this quarantine has been difficult & tensions
are high but its difficult for everyone & there really isn't
room on PS for meanness. If those with differing opinions
bother you that much the ignore button is right there.
I'd work on using that before lashing out at others.