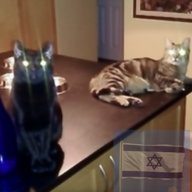 Joined

Jun 8, 2008
Messages

41,930
Another "petty" annoyance are people who don't pay attention to what is going on around them outside when they are walking in the street. They just cross the street without looking. Not kidding.
At the Jersey shore pedestrians always have the right of way and while they are supposed to cross at crosswalks usually they just cross anywhere and just step into the street without looking as they are used to cars/bikes just stopping immediately.
The problem with that is if you are going even only 15 mph it is impossible to stop on a dime. And near accidents can occur. This behavior of stepping into the street without literally looking in either direction is so foolish and dangerous and stupid. They just step off the curb without even looking up. Mostly they are either looking at their phones and just not paying attention to anything around them.