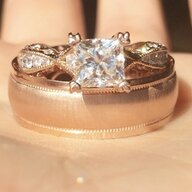 Joined

May 19, 2020
Messages

464
Hi!
I was going through the PS Pearl threads looking for something that highlighted different size pearl stud earrings for a size reference. Similar to in SMTB we have "show me your diamond studs!", but I wasn't able to find anything.
If there is already a thread "show me your pearl studs", by all means link it below! Otherwise is that something people are interested in? I was on PP today looking for a pair of pearl studs, and I was completely stumped on sizing. I have no frame of reference how big a 6mm stud would look compared to a 7mm or even 8mm.
It would be super helpful to have a thread where we can showcase all our different studs and sizing!
What do you lovely PS people think?