Purchased three strands from PP to see the difference and take advantage of the buy more save more. Pictures taken with an iPhone.
Inside, dim lighting: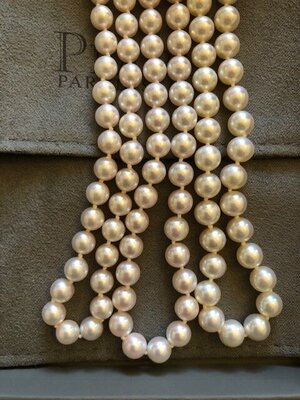 bathroom, canned lighting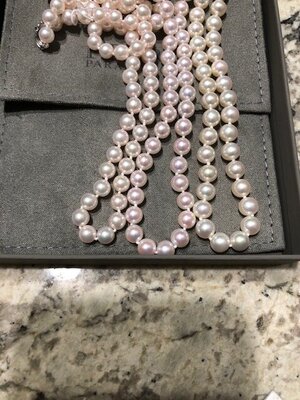 outside bright TX sun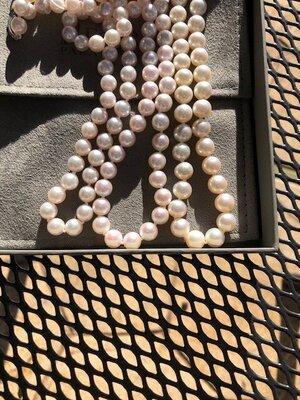 Do you want to guess which is which? Hanadama, AAA Akoya and Freshwater......
The difference of the three is very subtle, color in bright light being the biggest difference. Knowing nothing my husband liked the FW the best. Honestly the differences are so subtle I think I will stick with the FW. I have tried to justify keeping the expensive strand but I just can not do, the certificate is fun and interesting but the cost and actual differences are to slight. Plus I find them dressy and would not wear them often. What would you do?