ok... everyone wins.

I will look for a nice solitare. I will hold off on the x-mass proposal, as it seems I am not yet ready for such an endevor. I asked my girlfriend today about some of the ring's I was looking at (and I hope I didn't give anything away) and it is decided that she is going to get a solitare. Now... I have a favor to ask...

Of the rings that I showed her, she liked this one the best. I was wondering if anyone knew where I could find some other rings of a style like this that I might be able to get idea's from?

(I found this ring from this post...
What do you think about this e ring?
)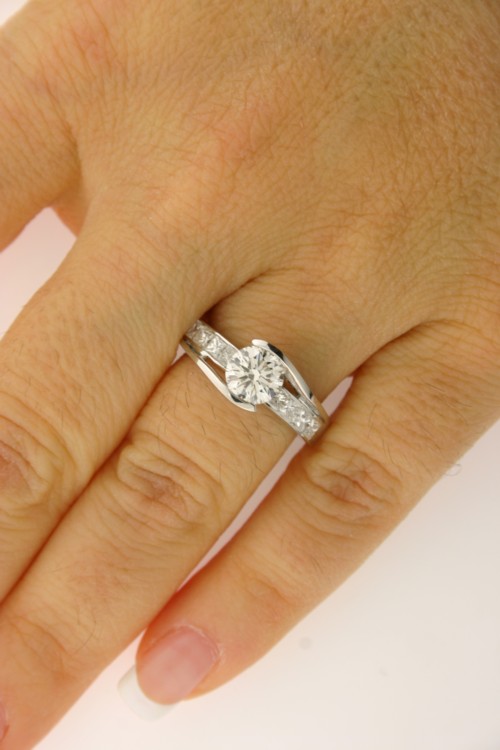 Please help me to find some unique solitares so that I can be more educated when I go to look at them.
Thank you all so much.