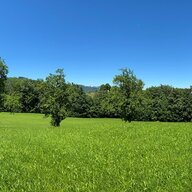 Joined

Jan 6, 2019
Messages

239
Hi everybody,

I have the choice between two OEC diamonds. One I will be able to see before buying (or actually biding because it's part of an auction in my hometown). The other is from an ebay posting (600km away) which I only have requested a video for (which I haven't received yet).

Auction Diamond OEC
2.58 ct
8.77x8.94x5.29
VS1
N/O
total depth: 59.8%
pav. depth: 41%
table size: 54%
crown height: 16.5%
Culet: large
Fluoresence: slighty

Ebay Diamond OEC
2.36 ct
8.73x8.93x4.82
SI1
M
total depth: 54.6%
pav. depth: 37.5%
table size: 44%
crown height: 14.5%
Culet: large
Fluoresence: none

Is the Ebay Diamond terrible from the numbers? I know numbers are not very important with old cuts. But maybe the numbers are so bad I shouldn't even consider it. It definitley is a spready cut which isn't really attractive?

Thank you!