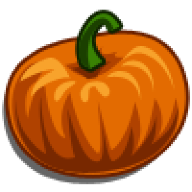 Joined

Sep 27, 2015
Messages

134
After a long month of looking and much anticipation, my OEC came in the mail today! Here are the specs:
CARAT WEIGHT: 1.48
COLOR: M
CLARITY: VS1 (GIA report reads "Surface graining not shown"
MEASURE: 7.03 - 7.29 x 4.65
DEPTH: 65.3
TABLE: 46
POLISH: Good
SYMMETRY: Fair
GIRDLE: Very Thin to Slightly Thick
FLUORESCENCE: None
CULET: Slightly Large
GIA:
[URL='----']----
[/URL]
Price: $5000
Unfortunately, I did get home from work until after sunset so I've pretty much been looking at the diamond under fluorescent and regular yellow lighting. I also have a super bright LED that I've been shining on the diamond, but now I'm seeing spots so I stopped!
So far, the only instance of glaringly obvious yellow is when I shine the bright LED on the diamond. Like Adam says, the diamond itself faces up surprisingly white! I even got a white sheet of paper and had trouble seeing any color when the diamond was upside down. There is some warmth when I put the diamond next to something the color of white gold, which is something I'll have to look at again especially because I was hoping for a white gold setting.
Performance-wise, this diamond is pretty good! Unlike OECs I've checked out in consignment stores, there are no dark facets. I'm excited to see it in the sun tomorrow!
Shapewise, it is somewhat wonky. I'm hoping that setting it will make it look more rounded and symmetrical.
Anyway, less talk, more pics. I just wish I had a real macro lens and didn't have to resort to my cell phone...