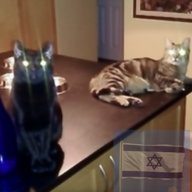 Joined

Jun 8, 2008
Messages

44,970
@missy

, if Greg's headache doesn't get any better, then contact a Dr. if only to get reassurance that it's nothing serious. Better not to worry yourself ill too. Xxx
Thanks Austina. It's Saturday and well I am hesitant to contact the surgeon on Saturday plus Greg feels it could be due to the muscle stress and nerve manipulation from the surgery. IDK. Of course I am worried. I am going to respect his decision to not yet contact the surgeon but if it gets worse today or doesn't get better by tomorrow I am going to overrule Greg.
He says it is a 6 on a pain scale of 1-10 so that makes me worried
but he does say it was a 7 in the middle of the night so maybe it is getting better.