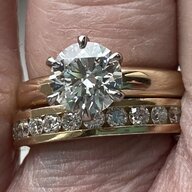 Joined

Feb 27, 2007
Messages

24,403
Hi NIRDI's! Happy Black Friday.
@Austina
I hate to hear Marvin was so abused; that is so sad. I hope Breakfast works out for them. Your house will be like new when you are ready to move. Sweet. That's great you got a refund on your damaged TV stand and get to keep it. Glad to hear a young couple snatched up your old one. Also nice to get rid of the guest bedroom furniture as well. I sure hope the electrician can fix your issue without tearing up something. 

@Scandinavian
I am with you on being sick of this COVID "new normal", big HUGS to you. Your fireplace is lovey and looks so cozy. Lovely picture but it doesn't look cold to me.
@junebug
I am over my itch to go test drive a new car; my Macan still makes me smile every time I drive it. Good deal your DH can work from home. These days nothing new or going on in our lives are a good thing.
@missy
love your hiking and biking photos. It is so beautiful there. I hope joining that group is helpful for Greg. It's always nice to hear what other people have experienced and what works for them. I too love the smell of vanilla; it's the only candle scent I have around the house. I hate to hear Greg has a big kidney stone that needs to come out. Good deal you got a date for the surgery and I am wishing him a speedy recovery. Glad to hear your found Gracie and she quickly was back to her normal self. Poor kitty. How is your toe doing?
@SallyBrown
I did watch the Peanuts Thanksgiving special again yesterday. Good luck with your procedure in the new year.
@springerspaniel
I hope you are doing well. Yay for distracting yourself with PS.
@canuk-gal
I can so identify how much time the cooking for the holidays and then it's gone in a flash. I already have to make another batch of rolls and I still haven't started cookies. It is nice seeing holiday decorations going up. Did you order something from Tiffany? Happy Birthday - when is the big day?
@OdetteOdile
glad to hear all is well with you and are looking forward to the new year.
@bling_dream you make me want to go to NYC at Christmas time; all those sights and memories sound wonderful to me. I love your ring pictures. Gorgeous! I am so glad to hear you got to spend Thanksgiving with your family.
@MMtwo
interesting on your name change; I would have been more obscure on my name if I'd know I'd stick around PS this long. Your thanksgiving dinner sounds delicious but sorry you couldn't have more of the family over. Good luck to your son finding the perfect job with his certifications.
@Keeliamira
what an ordeal you've been through but glad they finally figured out what was going on with you. I hope you will get stronger and feel better every day. Mega healing dust coming your way. Glad you found some treasures to aid your recovery and your birds are adorable.
@Daisys and Diamonds
I hope you are doing well.
Yesterday day morning I decided to make myself a Belgium waffle. I thought it looked like it still had oil in it but I sadly found out I was wrong. I couldn't pry the top off at first so then I pulled harder and found both top and bottom were completely stuck in all those crevices. I threw that sucker away and told Marty when he got back from the gym I hope he didn't have an emotional attachment to our waffle maker because I threw it out. He's such a smart arse this morning he asked me to make waffles for breakfast. I said okay but first I'm going to Bed, Bath and Beyond.
Our Thanksgiving dinner went well. Marty's client that came over is such a sweet lady. She brought us some red wine. I fixed garlic scalloped potatoes, green bean casserole, dinner rolls and relish trays. Marty grilled tenderloins for us. We had mini cheesecake for dessert with cherries, whip cream and chocolate sauce on top. Our investment guy at the bank brought us a pumpkin pie but none of us like pumpkin pie so I froze it for Christmas.
I did a little online shopping today. We do a $20 gift white elephant exchange with my family and Jay Leno's Garage had 25% off today so I ordered a car wax kit for that which was on sale for $19.95. I spent enough to get free shipping. I ordered Marty a few kits with wax, cleaner, detailing, wheels and windows. I picked up a few things for Marty and some friends.
I put the little Christmas trees I ordered for co-workers in Christmas bags and cleaned up the glitter mess from that.
I started on my annual Christmas poem (my form letter for cards) but don't have a lot to say this year since we've been under house arrest. I also started my December newsletter.
I can't believe it's Friday. Seems like it is Sunday.
Take care.
Marcy