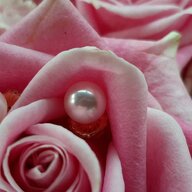 Joined

Feb 21, 2019
Messages

1,678
Happy FriYAY to all!
@Mamabean
your pizza looks divine! Homemade pizza is such a skill. I hope you rest up and feel better asap!
@missy
I hope you're having a great blingy FriYAY! Your doctors love you and want you well as do I. I'm sure it will help they are talking. Hope Greg is progressing well and making you a yummy dinner! Hugs dear friend.
@Tekate
your cinnamon cake sounds sounds delicious! I LOVE when I have a coffee cake around, love it for breakfast or an afternoon snack. I'm sure it will be delicious. I won't be cooking this much. It will be organizing and cleaning lol and condensing households to make 1 home with my hubby.
@Austina
Hope you're having a great week girl and feeling sparkly and sassy!
@junebug17
glad you had awesome time with your friends, girlfriends are essential I always feel more feminine and more me after a girls weekend.
@marcy
I haven't started lifting yet but I did arrange my schedule to start a yoga class. And I think you should get free training too! Marty shouldn't make you pay lol! I want to see pics of your pink sapphire anytime and if anyone has pink sapphires let's see them!
Here's mine...I got the email this afternoon and should get the ring next week! I think it looks beautiful and I can't wait to have it on my finger!!