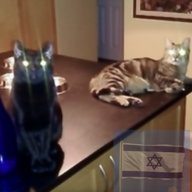 Joined

Jun 8, 2008
Messages

34,082
Happy FriYAY lovely ladies.
@missy Hola MIssy the MARVELOUS ah rosacea what a pain in the derriere. I have found the oral meds to the best job of taking care of our mutual problem, but my health plans never pay for it

so I have always been seeking a way to keep the red, pustules (sorry), itchy crap that we go thru. The new metrondizole gel I am using so FAR works great Missy, but it's not sunny nor hot here in HOTLAND Texas it's been rainy, chilly Texas

Whatever works for a person is what they should do. Ah my souffle! perfect, John loves my souffles!

I like them, but gimme a chocolate souffle vs a cheese souffle! but as I love John a cheese souffle is always on our menu!
So glad metro works for you
@Tekate
!!! Great Kate the very wise and wonderful and warm and generous! Sorry the weather has been wet and chilly. Crazy weather all over. Yummmm to your souffle, Lucky lucky John! And yes gimme chocolate over cheese too though I love the combo....hmmm a chocolate and cheese souffle? Is that crazy? Darn health plans are great until we need something from them
Good luck today with the architect meeting!!!! HUGS!!!
@Slick1
how did it go yesterday? Thinking of you and sending bucketloads of healing dust your way. And lots of love. XOXOXO. And TGIF!
Ok folks rings are here!!!

I am thrilled to pieces and very impressed with David Klass! He did a really great job and sent them in a light up box! I've always wanted that experience!

And here she is...light lavender spinel set in Maytal hannah setting, all preloved and set sized by DK. The ring is super comfortable, the halo is super sparkly and the spinel is calming and peaceful just like

@missy

said.

And now my .75 ctw diamond cocktail ring with a beautiful. 37ct center. She's is 1950s throwback! My two favorite eras are the Ewardian early 1900s and the 1950s! I hope yall like her!

I hope everyone is having a great Thursday!
THUD!!! Gorgeousness to the max! LOVE all of these so much! You did great
@bling_dream19
I heart your new bling! So thrilled for you.


(((HUGS))) and happy FriYAY!
@Niffler75
wow! Love your new ring. What a beautiful ring and cannot wait for you to be wearing it. Congratulations!

@Mamabean
LOVE your band. So much great NIRDI bling woohoo!

Here's a random video of what happened. As I said it's something that excites us astronomers. It looked better in binoculars.
Wow thanks for sharing this with us Marcy! LOVE it.
@missy this months article might go too technical or boring for non astronomers but I tied it in to what you can see in the evening sky. Yes, we love Lucy. She can always make me laugh. Enjoy some warmer weather. Are you driving to the beach house or is Greg ready to drive again? Good luck with your long day. Love your smooching selfie and yes I'm impressed you got that shot.
Greg felt up to driving and he drove both ways...I was OK with it but definitely want to keep driving to keep my skills up. It was nice being a passenger though and I did get bling shots as we drove so that's a plus haha. We do love Lucy. Thanks for always liking my photos. You're a peach Marcy and I always enjoy
yours too.
Yay for 2 new clients for Marty and nice you got taxes done already. Sweet. XOXO
@Jimmianne
SWOON! LOVE your new Sepkus band and your entire collection is TDF delicious. Enjoy sweet Jimmianne. XOXO
@Niffler75
wow! Love your new ring. What a beautiful ring and cannot wait for you to be wearing it. Congratulations!

It's finished!

My lovely jeweller posted photos of my ring and I should have it tomorrow or Saturday. I am so excited to see the red orange against the green mali garnets.
Just admiring this ring again. Lovely!

On that note off to get more coffee. I will return.