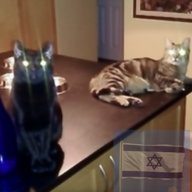 Joined

Jun 8, 2008
Messages

36,112
@missy

I can't believe the PT worked Greg's leg this hard so soon after surgery..I hope Greg will tell him when he comes again.

@Tekate

When are you getting your ring. I have one in that size and it's one of my very favorites. I tried to find it on the website but I didn't see it..Darn..When do you get it?

edited * We were posting at the same tine..What an adorable photo...Two cuties! What will she call you Kate? Jackson calls me Nonna. TBH I wasn't crazy about that name but now when he calls me that I love it..

@Jimmianne

When is your new ring coming? My daisy cluster ring is from France. I bought it from a dealer in England..but she said it was worn as an engagement ring by a lady in France. It has a small diamond center..so the lady who wore it must have had DSS and wanted more finger coverage..so she had it made into a daisy cluster..
I will for sure thanks Joanne. Not sure he's the PT who will be coming tomorrow but we did request him as we liked him but for that one last mistake yesterday.