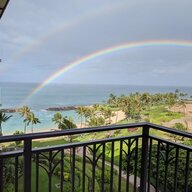 Joined

May 11, 2013
Messages

7,076
@Mamabean
my brother had the 'glue' in his spine and it really helped his pain level.. I am thinking about the shoulder replacement, but I cannot have it done if there is ANY infection in my body like my jaw thingy so I have to really think about it, but in time the other shoulder will go too and then I'm in trouble, time will tell.
So sorry about all the treatment/tests etc you had to go through, I know we all want to be safe rather than sorry and I get it, but it is trauma/drama/PAIN when going through it.. so gla it was just plain old degenerative disc disease.. sorta, wish it were nada.
a good man Joanne.. he loves you. John loves me but he would never be that generous even if we had the money to do so.. his mom was a born New Englander and she had some bucks but amazingly(not) she was cheap as all heck. sad actually.