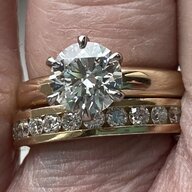 Joined

Feb 27, 2007
Messages

23,589
@Tekate
you hair cut looks great! We used to be able to choose small or large pictures when we attached them but I haven't seen that option for a long time.
Sorry your hips are bothering you. My right knee wakes me up several times a night and wants to be moved/bent. Sometimes walking makes it better sometimes not.
Lunch with your forever friends sounds fun and tasty.
I'll send some Snickerdoodles your way.
Marcy