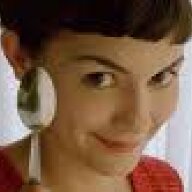 Joined

Mar 22, 2009
Messages

62
Hi there,
I am getting a new engagement ring (long story about the Natural Sapphire Company on that one! Another post...), and I just discovered Antique Cuts! They are fabulous, and add the character to diamonds I have always craved.
I've been looking at stones on Old World Diamonds, because it seems like they have a really good selection. There's one I really like, but I want to get some opinions on it. I've attached a picture(I think, tell me if I did it wrong!), but, of course, the pics on this website really don't seem to do the stones justice compared to the pictures I see people posting on this website!
Here's the stats:
2.10 Carats
VLY color
I1 inclusion
8.49*8.34*4.6mm
54.8 depth
44 table
Good polish
Good symmetry
vtn girdle
medium culet
I really like warmer colors, oddly enough--especially on these antique cuts!-- and I don't care much about inclusions unless they are very visible in normal light. I really like the size of this one, and the warm quality, and the cut looks nice to me (from all that I know about OEC's, which are very new to me!).
I see that there is a chip, and that the girdle is very thin, which isn't good. It looks like maybe that chip could be covered up by the setting, which would be fine with me. And, I could always get the girdle re-cut a little.
Opinions? Other things to look for in stones that I am missing?