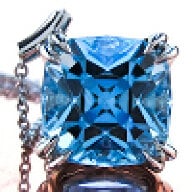 Joined

Jul 30, 2010
Messages

913
I was going to wait until the entire project is completed and the piece is in my hands before posting pictures, but some new shots arrived in my inbox today and I don't think it's fair to hold off any longer.

Special thanks to faegrace and bright ice for pointing me in the right direction.
First, Jeff's shots: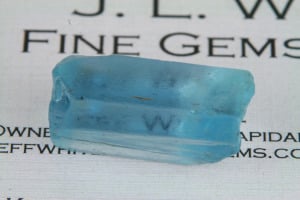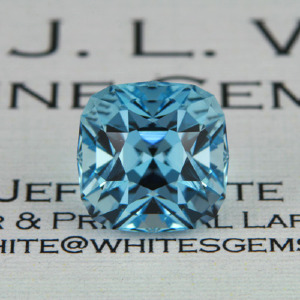 Initially, Jeff did not think that the rough was deep enough for some of his square cushion designs, and I was also open to a more rectangular cut. But after he preformed the rough he recommended this cut as the best option. The design is very deep ... ~90%.
And now, today's new shots: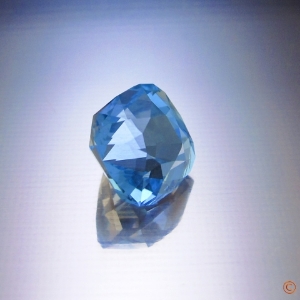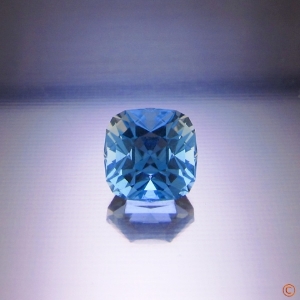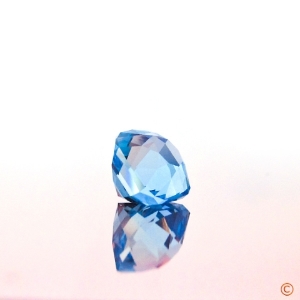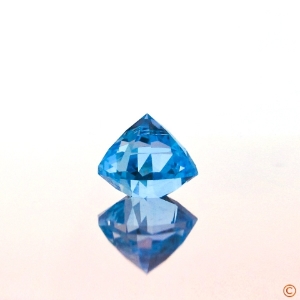 I have no idea who's photos are more accurate for color as I have not seen the stone in person yet, but I think my SO should be happy with either rendition or any of the variations in between.
Now for the bad news. I originally planned to put the aqua in a bezel pendant, but Brian has advised that there's a pretty high chance of damage during the setting process, given the steep pavilion and thin girdle in some spots. Brian suggests using 4 split claw prongs instead.
Any ideas/suggestions on how to set the stone?