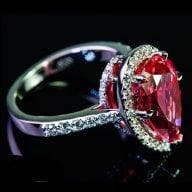 Joined

Apr 22, 2004
Messages

38,323
Date: 3/7/2006 1:56:08 PM
Author: belle
chrono, you have a coulpe of different color choices here... what are you after? do you want something that looks almost colorless or do you want the warmth of a lower color stone?
Belle,
I am not too particular about colour. I have a J Jubilee which is white enough for me. I have never seen a K though, but I don''t think the tint will be that bad since K is only one grade away from a J. In short, I was a charming and firey stone that is eyeclean, as white and as large as I can get. Is a K really tinted?