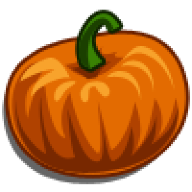 Joined

Sep 27, 2015
Messages

134
This week has been rather rough since I got some somewhat bad news regarding my health. As a result, my diamond search has gone from stressful to a welcomed distraction! Funny how things work out that way.
Anyway, Adam from OWD send me an e-mail and video of a promising diamond with the size, fluorescence, color, and price I'm looking for. I'm still considering a 2nd diamond, but wanted to run this by all of you!
Diamond #1:
CARAT WEIGHT: 1.22
COLOR: J
CLARITY: SI2 (eyeclean according to Adam)
MEASURE: 6.97-6.83x4.12
DEPTH: 60.3
TABLE: 48
POLISH: Good
SYMMETRY: Good
GIRDLE: Very Thin to Medium
FLUORESCENCE: Medium
CULET: Small
EGL: When I asked for the EGL he sent me an e-mail with the diamond specs so I don't have a copy of it.
Price: $4028
Video:
https://www.youtube.com/watch?v=832_kfX4_vI&feature=youtu.be
Diamond #2:
CARAT WEIGHT: 1.48
COLOR: L
CLARITY: SI2 (Adam says it's eyeclean, but there's a somewhat obvious inclusion in the crown)
MEASURE: 7.08*7.26*4.55
DEPTH: 63.5
TABLE: 46
POLISH: Good
SYMMETRY: Fair
GIRDLE: Very Thin to Slightly Thick (Adam said that there are absolutely no concerns regarding the girdle)
FLUORESCENCE: Faint
CULET: Large
GIA report:
https://www.pricescope.com/forum/download/file.php?id=447235
Video:
https://www.youtube.com/watch?v=DxGZwwTGm_w&feature=youtu.be
-Note that this diamond looks whiter and more sparkly than Diamond #1. However, this video also uses yellow spotlighting, which the video of Diamond #1 doesn't.
Price: $4,900
Picture: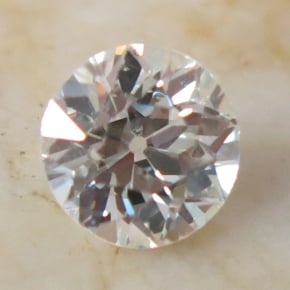 At this point, I am leaning towards Diamond number 1 because of the price, color, and fluorescence. I'm guessing that .2mm isn't THAT huge of a size difference. However, Diamond #2 has been described to me as a "fireball", and I'm guessing the faint fluorescence will help with the color. According to Adam, Diamond #1 has a "nice performance".
Thank you for your help!