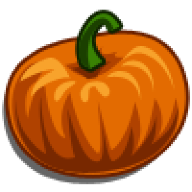 Joined

Sep 27, 2015
Messages

134
In addition to OWD, JBEG, and LAD, I've been working to Ilya from mydiamondzone who has been very responsive and helpful.
One of the diamonds Ilya recommended for light performance is the following:
CARAT WEIGHT: 1.48
COLOR: I
CLARITY: SI3 (according to Ilya it's 100% eyeclean)
MEASURE: 7.1m diameter
DEPTH: 66
TABLE: 44
POLISH: Forgot to ask
SYMMETRY: Forgot to ask
GIRDLE: Thin to Medium
FLUORESCENCE: None
CULET: Forgot to ask
EGL report: None yet. Ilya has yet to send it to EGL for grading.
Price: $3,900
Videos:
https://www.youtube.com/watch?v=mbDxpwtd4iM
and
https://www.youtube.com/watch?v=RWSE7a7i2v0
The videos look surprisingly promising for an SI3/I1. Has anyone ever had luck purchasing a diamond their liking of this low clarity?