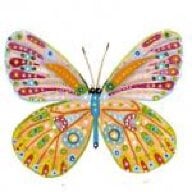 Joined

May 14, 2010
Messages

4,328
I want to start off by thanking those who have come before me with their designs by
Victor Canera
. There were others as well who posted their amazing french cut designs by other well known vendors.
I made contact with Victor via email to get a quote as I had been entertaining the idea of resetting my 2.74ct Infinity after seeing Angietaren and LGK's fabulous rings. He responded right away. The next day I made a phone call to Victor, had a short conversation and I told him I would get back with him. Well, we had many chats and emails about what kind of setting I wanted. He sent several photos of other designs he had made, making it even harder for me to decide because they were all beautiful. I posted a thread on PS for opinions for the reset.
He has been so very patient and kind throughout the entire process. Never seemed like I was taking too much of his time. Always responded within a very reasonable time frame of my e-mails. Once he recieved my stone and we had confirmed the design, it took 2 weeks. He sent me photos as the design process progressed. I asked many quetions along the way, he never got short with me.
I feel the cost was very reasonable for the outstanding quality of a hand forged platinum design. I will be contacting him again for my future projects.
I can't say enough about the details. It is superb, flawless. I would not change a tiny little thing. The french cuts are TDF. Sparkle like mad. I can't believe how my stone looks now, it made such a tremendous difference.
I regret not going this route when I first bought my diamond. Victor is going to set a custom cut pink spinel by Jeff White in my old setting which was made by
Brian Gavin
. I think a colored gem will suit it much better.
Design stats:
2.74ct N color center stone, 1.29ct L-M (6 each side, perfect match) custom French cut diamonds set in platinum. Double claw prongs. Double miligraining. Engraving on the top of shank between french cut stones.