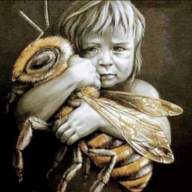 Joined

Dec 30, 2019
Messages

291
I am aware, as I am writing this, that many of you will disagree with me, but I just want to express my own experience with Whiteflash:

About two months ago, I was interested in one of their ACA stones. I bought it and decided to have a custom setting by WF. I sent many detailed pictures of how I wanted the setting to look like. CAD never quite came out right (I know it did not because when it was later done by another vendor and it was a perfection.) Btw, I wanted the plainest Tiffany style setting, nothing extra. I kept asking them to make corrections and they kept saying that it could not be done. So I lost $250 (a charge for CAD) when I decided to just get the loose stone from them and have the setting done by DK.

Loose ACA stones are supposed to come with a kit (H&A viewer, tweezers, and a cleaning solution.) I only received the stone. I am not a jeweler so I had no tweezers to grab the stone with and see it in different lightings. So I just put the diamond back in the box. I called Whiteflash to let them know that I did not receive the kit for my loose stone. Their reply was: "Ok, so what do you want me to do?" I expected more of: "I am sorry, let me send you one." I did not get that. So I just told them I would like to return the stone. (I was rubbed the wrong way by Whiteflash from the beginning when I had enough and made this decision.)

When the refund was supposed to be issued, I compared the amount of the refund check with the amount I paid, and it was $10+ short. So I called again and inquired.

Me: "I would like to know why I was deducted $10 from my refund.
WF: "Um…. Oh, it was for the shipping charges."
Me: "But I thought your policy was free shipping-free refund."
WF: "Yes, but your shipping was an expedite one day shipping."
Me: "But I did not ask for an expedite shipping."
WF:
Me:
WF: "Let me look into it…"

Eventually, it was sorted out and I received two checks, the one for $10 was sent separately. I understand that $10 is a very negligible amount when compared to the amount I paid for the stone. However, this was not about the money, rather about the service and overall not-so-smooth process provided by Whiteflash.

I went with a different vendor and could not be happier. Again, this is just sharing my experience, not necessarily critiquing anyone. I just expected better, hearing all the good things about them, especially when paying for a premium service.
Last edited: