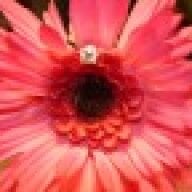 Joined

Sep 18, 2006
Messages

165
After much anticipation, my Memoire wedding ring is finally here! (See thread:
https://www.pricescope.com/community/threads/memoire-woes-didnt-pass-quality-control.53909/
) Thank you for all the PS'ers who've comforted me during my wait - I got it just this Wednesday!
We have been searching forever for a new wedding ring and fell in love with the T&co wedding band, but it was too expensive. I considered Signed Pieces, but eventually decided to get a Memoire. Thank you DiamondSeeker2006 for the inspiration, it was your Memoire ring that blew me away and made me decide to go for it!

Quick story on why I needed a new wedding set: I lost my old one!

We were devastated, and being young and naive it wasn't insured because it didn't really cost us that much. DH agreed to buy me a new set that'll last me until we renew our vows for our 15th anniversary. After getting the Memoire though I think i will keep it as my new original wedding ring. Someday a 1.5-2.0 ct. RB will flank it.

First up, my original set: (goodbye, my sweet!

)
.39 K SI1 (yes, K! Pre-pricescope, had no idea about the cut, but vendor says they don't carry anything below a cut grade of 4)
in four-prong Tiffany-style setting
.31 ctw diamond band H/I I1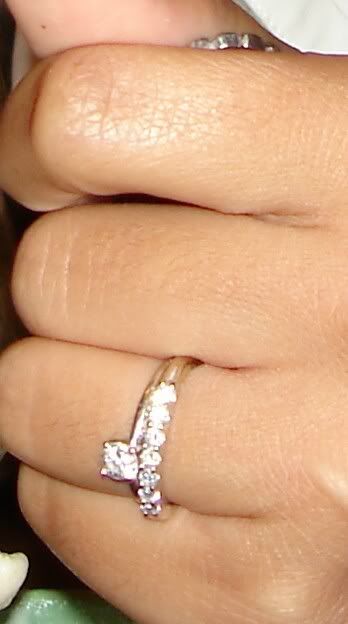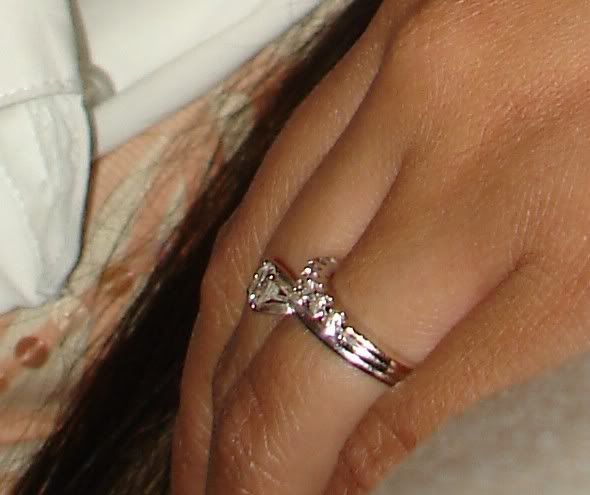 For the new set, we tried different styles, like the 3-stone, solitaire with side stones, etc. but ultimately ended up with the origianl solitaire + diamond band idea - so it looks like my old set, only better! My new set:
Center stone: AGS000
.50 ct RB
G SI2
1.8 HCA
in cathedral setting with surpirse melee
Band: 1.00 ctw 7-stone, G SI1/SI2, 18K WG
Size 4.5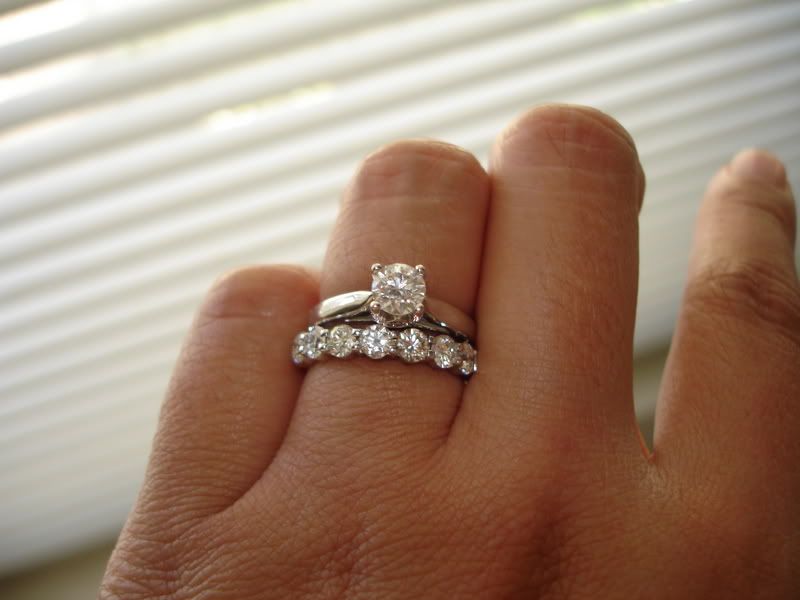 I see little arrows in one of the stones in the band!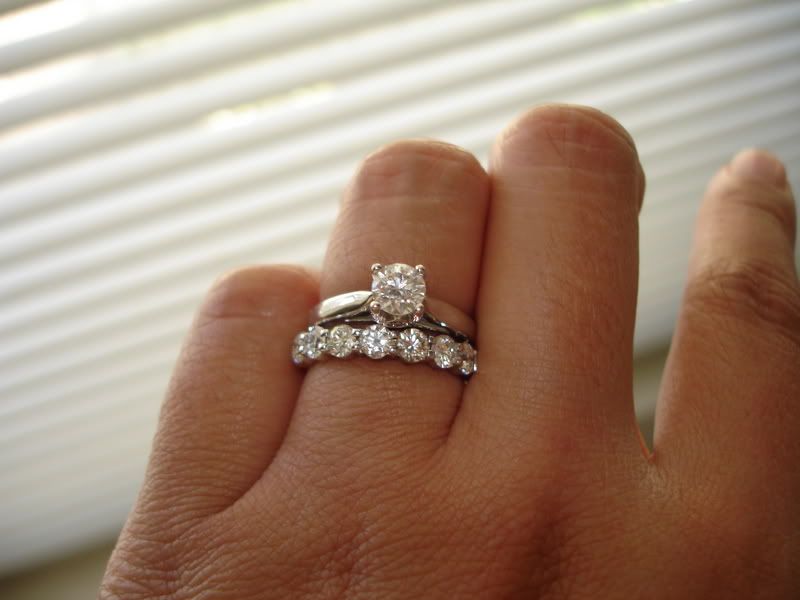 Office lighting: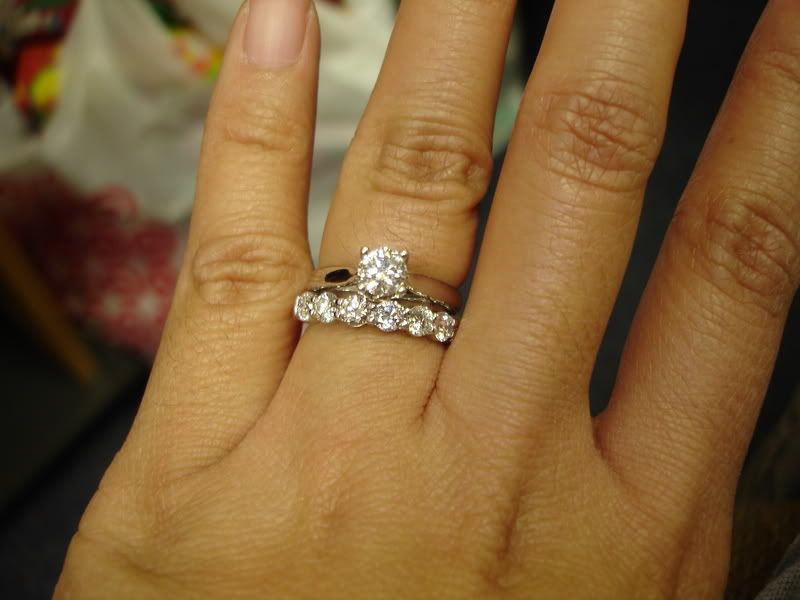 At first I thought the stones would be too big for my center stone but I think it's perfect! I love the chunky look.