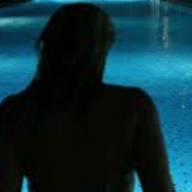 Joined

Mar 7, 2011
Messages

5,028
I got my asscher back last week in its new setting!

I previously had a 1.5mm pave shank and felt that it was too delicate so I had the stone set in an identical setting but with a 2.1mm shank. Anyway, I feel that asschers and EC's get a tough rap when it comes to fire and brilliance so I wanted to show just what these pretties are capable of!
AND of course invite all of my fellow asscher and EC lovers to post pics of theirs as well!!
OK with that said I am still a newbie around here and apologize in advance for not knowing how to post mulitple pics in one post, and I'll apologize again for the number of pictures that I'm going to post......but I'm soooo in love with this ring and you all said that I could shamelessly show it off!

Oh yeah my specs are...
carat weight 1.01
clarity VVS1
color I
measurements 5.76 x 5.44 x 3.66
l/w 1.06 (tech. an EC not an asscher but still quite square)
flouresence none
table 66
depth 67.3
the setting has .32 of .02 melee although a few of the pics show the diamond in my old setting which had .20 of .01 melee
OK here we go....