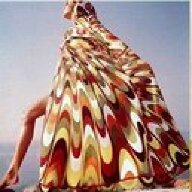 Joined

Mar 29, 2003
Messages

414
frankiextah|1291840625|2791292 said:

i guess in the event that he decides to post a pic of my ring on his website he would totally be like : "who am i to question if someone wants to replace a rolls royce interior with plastic?"
OMG! LOL - in a sort of shocked way! Good for you for sticking to your guns. He does not mince words, and it does seem his personality is not for those who are easily offended or cannot simply roll eyes and move along. But his work is beautiful. As for not liking jewelry, ah well...lots of professionals don't like the job at which they make their living - you (well, "I") just often hear it more from lawyers than jewelers.
Love your anecdotes Frankiextah - you have a hilarious way of relating them back!