Joined

Oct 3, 2017
Messages

28
This may be a bit redundant, but I wasn't sure where to go from wrapping up my RockyTalky thread to posting specifically about my FINALLY acquired "princess ring" (my husband's name for my e-ring).
Primarily, I wanted to make a new post with a clear title because I scoured the internet and PS for pictures of CACs, but there just aren't THAT many to be found (esp compared to AVCs, espesp in an I color); so, for future searchers, here's my contribution!
Thanks to everyone would weighed in on my diamond search, rejecting the baddies and rooting for the one that finally stole my heart!
Specs:
Cut: Canera Antique Cushion, AGS Ideal/0
Carat: 2.024
Color: I
Clarity: VS1
Setting: Emily Halo with flush fitting stems, size 5 (a teensy bit big for my finger, but I think I'm about to suffocate and die if I can't get rings off fairly easily)
Worth mentioning:
- Most of all, I struggled with the color. Since there are not an abundance of these Ideal antique style cushions, you gotta choose from what's there (unless you wanna stand at the alter with a naked finger...hard pass). I was hoping for around a 2 ct. The nearest GOG had that wasn't many thousands (and several carats!) above my budget was a 1.73 H; the trade off was 1 color grade for >1/4 ct.
- **For anyone losing sleep over whether an I color is "ok": well, personal choice. HOWEVER, I will say that I was TERRIFIED when I got the FedEx box and just sat in silence refusing to open it...then I squealed out loud when I first saw my ring and haven't felt a second of regret about my decision. I have witnessed the tiniest bit of fleeting creaminess (NOT YELLOW! as everyone reassured me), but really it's been the most notable in pictures. In person, it's FIRE!
- It is WORTH IT to buy diamonds from VC for that setting. Man oh man, it's a work of art. And he is incredibly kind, extremely responsive to calls/emails/fears/freakouts/neuroticism, and so very humble.
(Paraphrased phone convo...
Me: "you have such amazing reviews on Pricescope and every ring I've seen that you made is absolutely gorgeous!"
Victor: "oh...well, I'm not sure what to say...I do try my best to make every ring as beautiful as I can.")
- My iPhone and I are not really finding great success in the picture taking department. I want to say that it is MUCH livelier and more beautiful in person. (#cliche, but true) If you're thinking, "that's the same stupid, bad photo over and over", I was just trying to get different lighting/sparkle/faceting/color/etc...I apologize!
So anyway, here's my forever one perfect beautiful amazing magical masterpiece PRINCESS RING!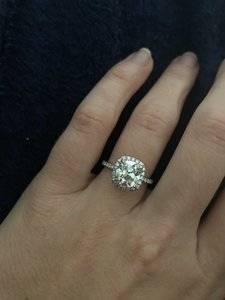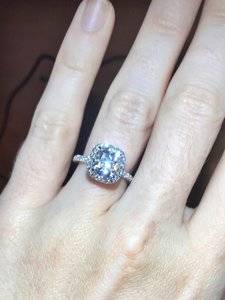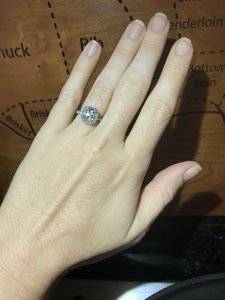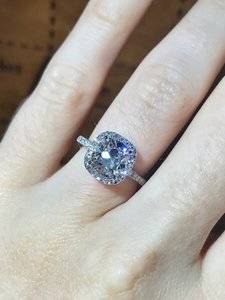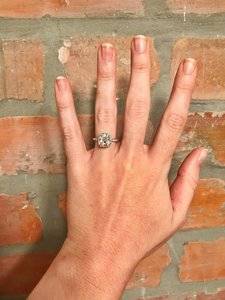 Last two, from VC before they shipped to me: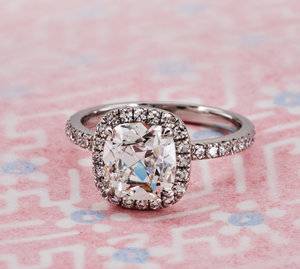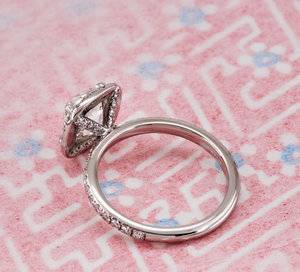 Last edited: