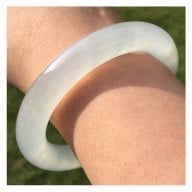 Joined

May 1, 2009
Messages

6,059
My yearning for a carved jadeite necklace started years ago with pictures of interlocked jadeite loops that immediately fascinated me.
Example of short loops: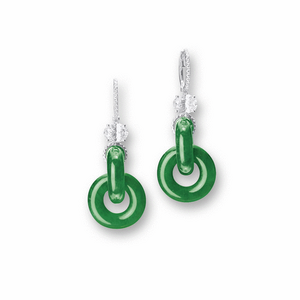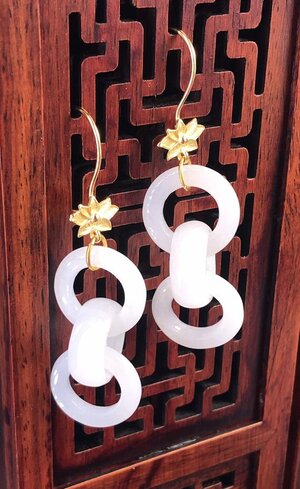 As I looked them up, I realized that apart from earrings, there are also bracelets and even entire jadeite necklaces carved out of one piece of stone. The skill and patience that it must require! Somehow the ones I saw at that time were super pricey so I put them out of mind.
When I read up on them online, this type of carving technique is often referred to as "Devil's work", as it was said that human hands could not do such amazing work.
Here are some links to Chinese (couldn't find any English versions) articles of how such carvings are made (including in-progress slabs and also amazing finished necklaces). Pls open using Chrome browse for auto translation if you are keen to have a look: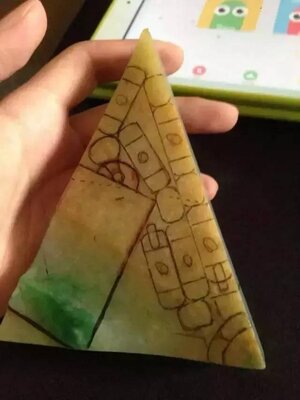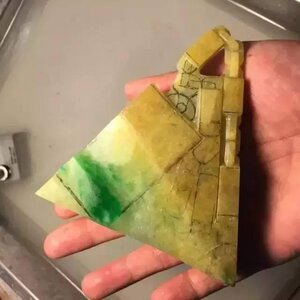 Then one day it happened. I was at a local jewelry and gem show and saw an interlinked bracelet at one of the booths. I asked about the price and it was surprisingly affordable and so I happily brought the bracelet home. The carving was rough in some links but hey it is still all from one single piece of jade right?
Jadeite bracelet: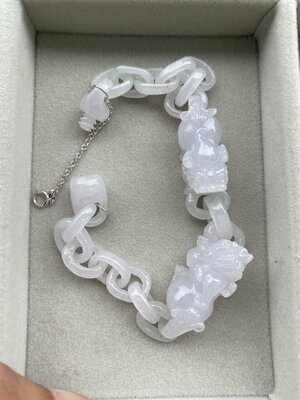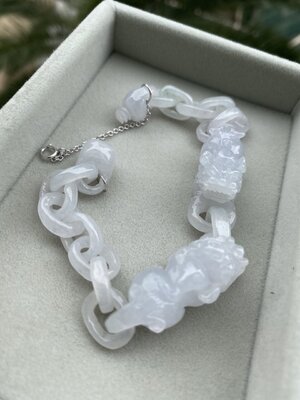 But I never stopped wanting a whole carved necklace and continued to keep an eye out. Even asked about two necklaces that I saw online over the years but the prices were scarily out of reach. And then it finally happened... and I recently saw this on IG:
IG pic: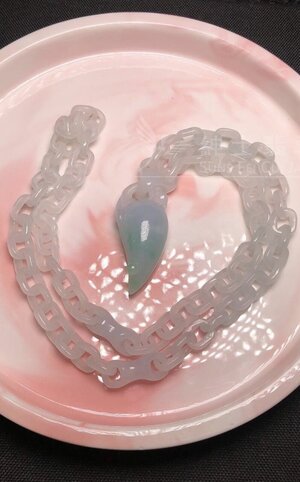 Once again I cautiously reached out to ask about the price but this time it was relatively affordable and after mulling it over (just a very very short while to be honest) I decided that I had to have it even if I had no idea what the carving was. I mean it's literally been years since I started wanting a carved necklace right???
And then a short wait for it to be shipped and finally I have it!
And presenting my carved chili pepper jadeite necklace (I only asked what the carving is after I received it in the mail):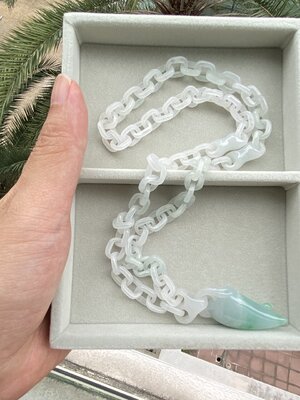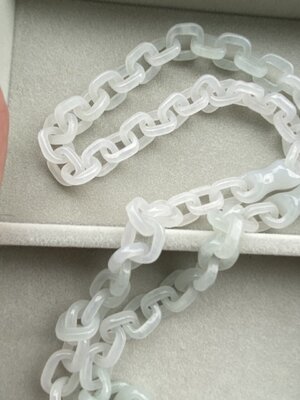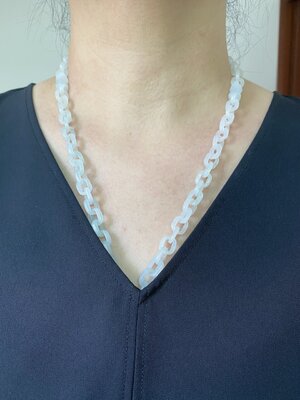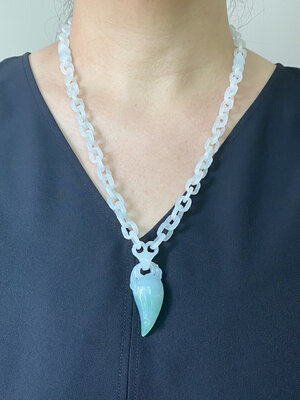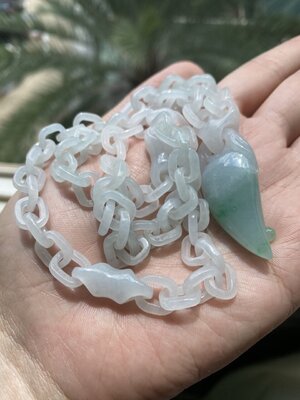 While this is not the most expensive piece or the prettiest jewelry item that I own, to me it is a holy grail piece as it's literally taken me years to find one.
Thanks for reading!