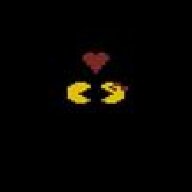 Joined

Jul 16, 2015
Messages

32
This starts with a big thank you to all the pricescope people who helped me either directly by answering my questions or indirectly with all the great information on this site. I learned most of what I now know about diamonds from Pricescope and became a
GOG
"groupie" by finding Johnathan aka Rhino on this site and watching his videos.
My experience..I went to
GOG
in late August with my girlfriend to look at all the different cuts they offer. Immediately, i felt relaxed, unpressured and at ease. Their diamonds speak for themselves. They treat you like family and the fact that they are mostly all family members and close friends makes it feel that much more special.
I didn't have any heirlooms to give to my gf so I decided to make one!!
I decided to get a custom cut diamond..either an AVC or Octavia, both of which would be cut by Yoram aka DiaGem. Rhino and another family member Matt guided me through the entire process. It was exciting, nerve wracking and I think you will see that the results were awe inspiring. I decided in mid October to go with an AVC for lots of reasons.
My request:
2 carat weight
color I
clarity VS2
fluorescence was ok up to medium
Most understand that custom cutting comes with inherint risk in color, clarity, weight and even the diamond itself. I was given a range of color grades and clarity grades. I took a chance that Diagem knew diamonds and I had seen so much of his work on Pricescope that I felt comfortable with the risk I was taking. A week or two later Diagem sent me pictures of the rough he had in mind.
Here they are...next ill show you the result