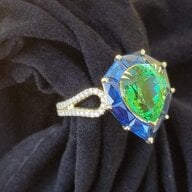 Joined

Jan 18, 2007
Messages

1,009
It's here! I'm so excited I can barely speak. Opening the box was difficult because my hands were shaking. Is is silly to feel this way about a ring? PS is the only place where I can admit that I am thoroughly and totally obsessed with a piece of jewelry.
Brief Backstory:
I bought this stone in Tuscon at John Dyer's booth at the gem show and within the week sent it to David Klass. No drawings, no emails, no quote, no nothing. The poor man barely knows who I am. I was afraid I would get wrapped up in indecision and never set it. Two or three emails and about 5 weeks later it's ready. I paid that PayPal invoice so fast the keys were smoking.
Back to the Present:
I'm running around the yard ripping up the new spring flowers for a photo shoot (I have two guests in town and they are sure I have gone insane.

) Is it blue or is it green? I can't decide. Must take more pics. How many will PS let me post? Don't know so I take 40 more. Just in case...
DK's work is incredible...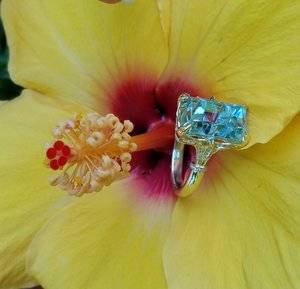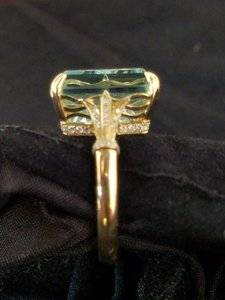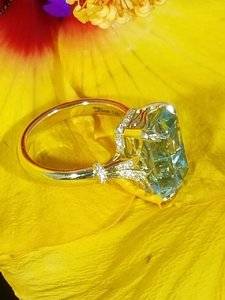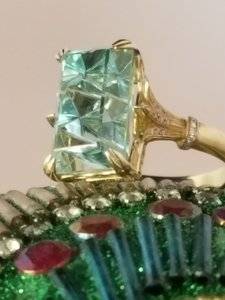 These closeups make the stone look crystal sharp but that's not the way it really is. My hand is rarely still and the stone floats with little waves. Sometimes it's a vivid blue and sometimes it's a soft pale green. It really is hypnotic. Below is the obligatory hand shot that I'd really rather delete, a closeup of the cool little logo inscribed on the end of the stone and some showing the amazing clarity.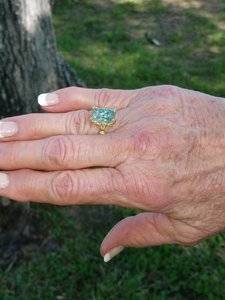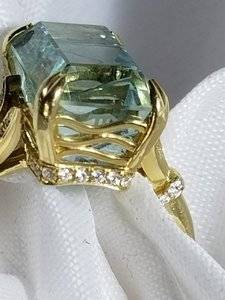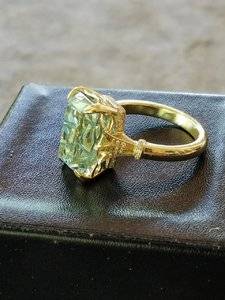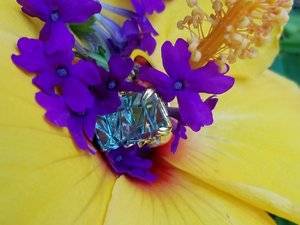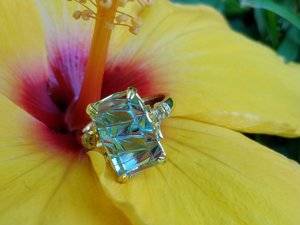 I think I have reached pic overload...
To those who are still with me thanks for looking and I hope you like it.

Edit: I used my Samsung S7 and what I took is what you see. I don't know how to do all of that fancy editing...