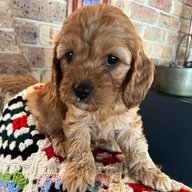 Joined

May 21, 2017
Messages

952
Just to explain for those who don't already know - on Tuesday I will go before a judge with my god daughter and we will legally adopt each other as mother and daughter. This is an adult adoption (she is 21 years old) and something we've been moving towards for 17 years since I became her godmother when she was 4 years old.

Tonight is our celebration adoption dinner, so for now - I need to RUN! Tomorrow will be a major photo shoot and many, many photos will be forthcoming.

But for now - I'm going to be go celebrate becoming a mother for the first time, at the ripe old age of 62!
Congratulations
@mrs-b
on becoming a mother, I'm overjoyed and actually quite overcome with emotion. It was a long journey to be parents for us, 14 years. But worth it in the end as we have two wonderful children, both adopted. A big congratulations to you both.
Your ring is glorious, just perfection! What a fabulous way to celebrate this momentous occasion