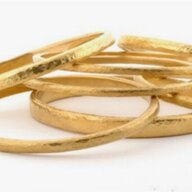 Joined

Jan 26, 2003
Messages

20,721
Hi.
I am going to get the shingles vaccine tomorrow. My aunt, who is in her 90's, got it and had a very bad reaction to it. She had to be put on prednisone and didn't have a second dose which she was supposed to get because of her reaction to the first dose. (I do not know if all shingles vaccines come in two doses.) I believe that some other people she knew had also been put on prednisone due to reactions to the vaccination.
I have never been afraid of vaccinations, and intend to get this one, but I wondered if any of you who know about these things, can tell me how often people have bad reactions to this vaccine? I do not mean 'flu type symptoms, but uncontrollable itching.
I had a terrible case of chicken pox as a child, which is one reason I would prefer not to get shingles now. My mother always said that my brother would get one disease and then that I would get a less serious case of it, and vice versa. I believe in those days our pediatrician gave us a gamma globulin shot to lessen the strength of the disease that was going to hit.
At any rate, my brother was very sick with measles, and I got a milder a case. I got a terrible case of chicken pox and he got a milder case.
I am wondering what I am in for. Has anyone here had a shingles vaccination?