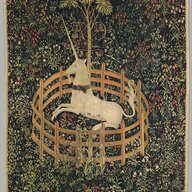 Joined

Sep 13, 2019
Messages

336
Thank you so much for this

@MollyMalone

, I enjoyed the reading very much as well.

No, they are not going to share with me more pictures, I understand why now.

I looked at Earth's Treasury too, but I'm not enthusiastic about their cuts, I'm more traditional (ovals and rounds are my favorites).

I didn't call Andrews jet. The truth is I'm not completely sure about that gem because of the haziness... Then I saw this one:

Untreated Teal Oval Montana Sapphire Brilliant Cut

gemfix.com

Way more sparkling, but darker and...completely out of my budget...

They have this one too:

Green Blue Unheated Montana Sapphire Oval

gemfix.com

It is lighter but, I don't know what it does mean "with some light silk off the center that looks almost holographic, it appears then disappears at certain angles". The "holographic" word scares me

Whay do you think about these two?

Most vendors have discount once in a while or are open to bargain, is that true for Gemfix too?

If not, I think I'll wait for my stone or...I'll buy a less expensive (and little) one
I felt the same way about Earth's treasuries cuts, BUT - they just designed a brand new oval cut that is more "standard" - check out their instagram page - I don't think they are posted in their site yet, but they have such a massive inventory it's hard to tell...admittedly I also found them more expensive than Gemfix. Blaze-n-gems and Mastercut are two other vendors that come to mind with well priced Montana sapphires - however blazes photos are really not great, he's happy to send more
here's the new Earth treasury oval cut:
https://www.instagram.com/p/CAYi8I5nJ-r/?igshid=13lmuybdvsejr
http://instagr.am/p/CAYi8I5nJ-r/
I personally prefer the color of the first stone from Gemfix because it appears more blue-dominant, but that's just me!
I agree with
@MollyMalone
- they are very nice at Gemfix as far as my email interactions went and can talk you through questions. I ended up not going with them because I found a stone elsewhere but they were helpful. It's a big purchase so I think you should inquire!