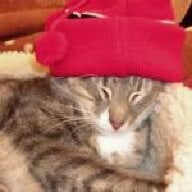 Joined

Aug 14, 2009
Messages

23,575
I have heard both:


1. Plat./silver are softer and more easily scratched than gold, so gold rings/pendants will eat plat./silver rings/chains (though plat. can presumably be repolished with negligible metal loss).

2. Plat./silver are soft, so they pick up grit and become abrasive, and will eat away at adjacent gold which does exhibit this property.


What actually happens?