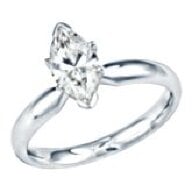 Joined

Dec 10, 2008
Messages

378
Date:

2/24/2009 12:44:23 PM

Author:

elle_chris

Date:

2/23/2009 8:33:24 PM

Author:

purrfectpear

The irony here is that the OP intentionally purchased a diamond in a grade so low, that as you said most would consider highly included, yet they

liked the stone after seeing it first hand until they got a jewelers opinion.

They didn't reject it because of how it looked, but because a jeweler said it didn't measure up to advertised quality.

I'm having a hard time wrapping my mind around someone who looked at an SI3-I1 diamond and 'thought it looked OK' and now thinks they're entitled to anything more than a full refund

yeah, I don't get it either...
Nor I...

Kat