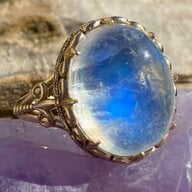 Joined

Mar 13, 2005
Messages

2,262
Hello everyone! Hope you are all doing well and staying safe. I had to pop by and share Selene, my new moonstone goddess ring by Daniel M. I bought the stone loose, and contacted Daniel M. for the setting project about month ago. I've always wanted a moonstone ring, but it took me forever to find one in the right size, price, hue, and transparency. Then Selene came along from India through an Etsy seller, in her 15 carat (18 x 14), imperfect but hypnotic glory. I knew that her setting would be her regal gown, and I had to do her justice. It took about a year until Selene decided it was time, and she was ready to sit on my right hand. She wanted to be draped in rich 14K yellow gold, with lots of details and carvings, like a crown, as if she already came like this for hundreds of years, and serendipitously stumbled upon on some Greek island, by a lucky passer-by. Or tourist perhaps? That is her story, and I'm sticking to it.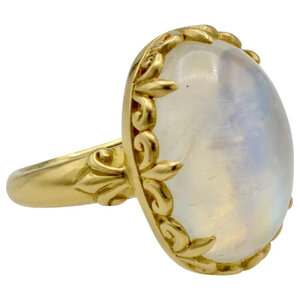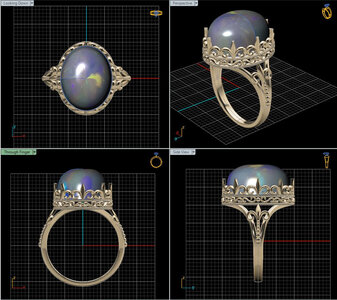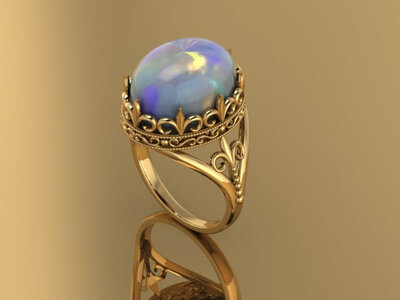 Inspiration setting and CADs
As always, the whole process was smooth and easy with Dan. I truly think that SHE chose him, and she chose right. I'm just the lady that paid the balance.
I sent him pics of the inspiration setting, with some modification requests: adding carving and milgrain on the lower part of the basket, making it black under the stone to enhance the blue hue (he came up with black antique finish on the metal), making the shank 2 mm. I also gave him free reign on the carving design, to come up with something that will complement the fleur de lis. He also made it into a split-shank to give a sense of proportion to the size of the stone. He nailed all of them!


I get lost. I get so lost when I look at her. Sometimes she looks like a blue horizon with white clouds and flashes of lightning. Sometimes I feel like I'm being pulled into another world, a hazy dream, another planet. Sometimes it feels like I'm gazing into a mini crystal ball, the haze fading away, and faces start to gaze back at me. But most of the time, I feel like I have intuitive superpowers, and Selene is my right-hand guardian.
Thanks in advance for letting me share! I am OVER THE MOON with Selene and Dan's work of art!!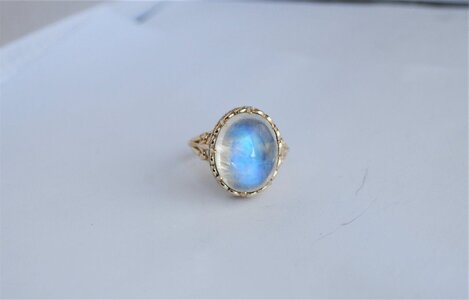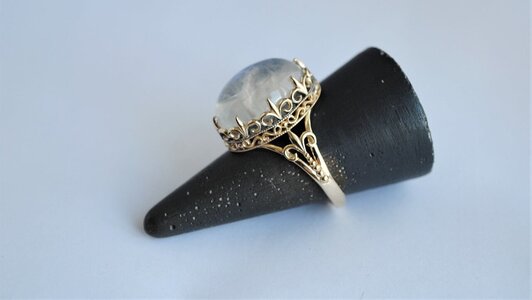 All finished!! Dan's glam pics.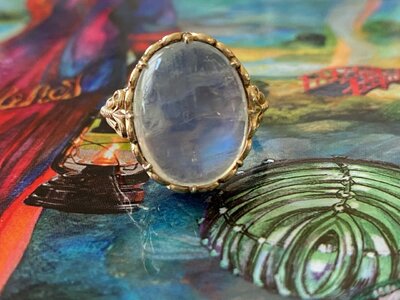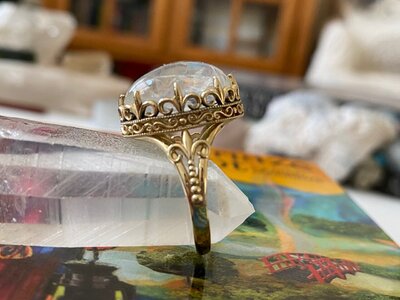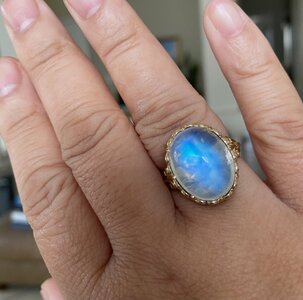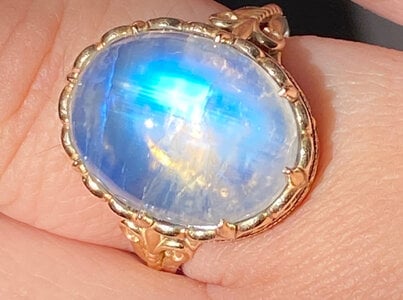 Selene finally home!! Indoor morning light.

Please excuse my dry hands.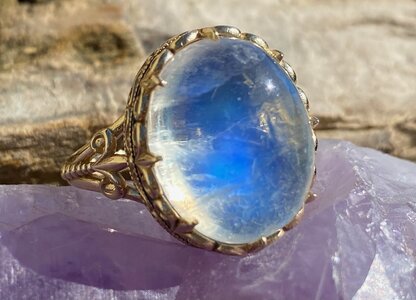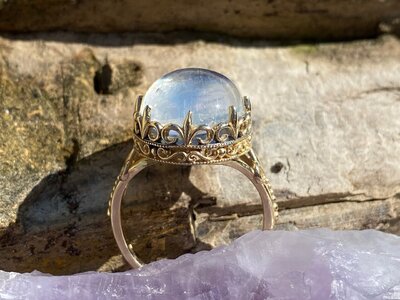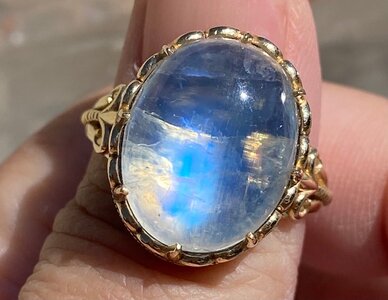 Getting some noon sun.