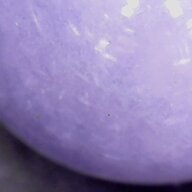 Joined

Sep 20, 2009
Messages

2,089
I purchased an aquamarine that I plan to have set in a pendant for mom for Christmas. I was thinking a pendant, maybe Daniel M. I have never used him, but he seems to do well with clean designs and that's more her than me. I have some melee diamonds from a bracelet I could send if he works with diamonds. I was thinking maybe a diamond double halo around it, to use up my melee because I'll never use it otherwise.


I also bought the pair of Spessarite Hessonite garnets, to send to him to make earring drops that go on hoops for me.


Finally, I bought the 2.68 pair of Columbian Emeralds. I have been eyeing them for a bit.


If they are nice, I will send them to my go to person, rather than Daniel, but they are also a good bit more expensive.

Did anyone buy anything?
Nice, elizat! I like your aquamarine. Dan does diamonds and traditional jewelry, as well as the more modern look. Those emeralds are wonderful - I look forward to seeing them when they come in.