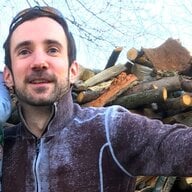 Joined

Dec 27, 2011
Messages

245
Hi all. I posted here quite awhile ago and got some really great advice from the kind people here when purchasing some freshwater freshadama studs from PP. I am again looking for another set of studs (I am a man and am hoping to find a pair - preferably preowned - for a Christmas gift). I have been searching in the past few days the pre-loved subforum, as well as LT and DB, but have not found anything. One of the nice ladies on the pearl subforum recommended PP and the other recommended vendors for Black Friday sales.
My question for all of you is whether anyone might know of someone who is looking to sell a relatively inexpensive set of studs (freshwater or otherwise), and, if not, does anyone know the % off that PP or the other vendors have for Black Friday?
Thank you SOO much in advance for your time and advice!!