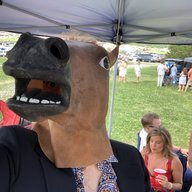 Joined

Apr 28, 2019
Messages

24
Will expand on the post later but here are a few photos of an engagement ring I'm having made using 3 Lightbox (let's just call them what they are- DeBeers lab) diamonds. I knew basically nothing before buying these but have since done some reading on diamonds in general, lab diamonds and these specific ones.
Ring has:
Two 0.5 round stones and one 1.0 ct princess cut.
The round ones measure 5.06mm and the princess is 5.37mm.
The individual stones weigh: .50, .51 and .997 ct. respectively
Apparently tests show these fall into very good-excellent cut, G color, VS1-VVS clarity, and have no HPHT trickery done to improve their appearance after growth, a claim <25% of lab diamonds can make. They also don't display the common tell-take "flash" most labs have under UV lighting.
All-in-all they work for me. I'm someone who doesn't care about stones all that much or buy into the diamond marketing hype. Given the budget a nice, 2+ ct Alexandrite,Painite or Grandidierite would be my choice TBH. They're actually rare.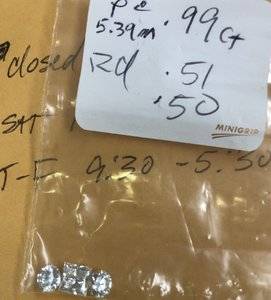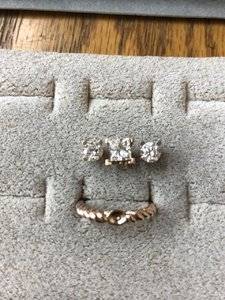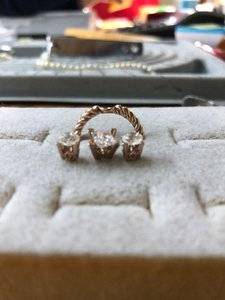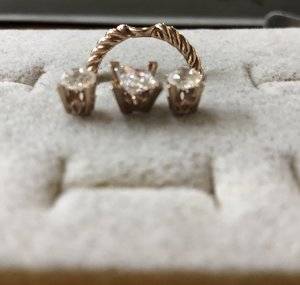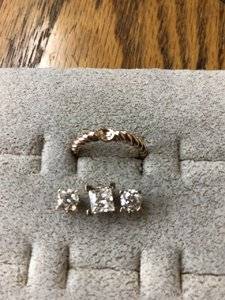 Last edited: