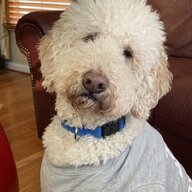 Joined

Dec 8, 2019
Messages

445
Hi All!

As I'm checking all the different threads and the wealth of knowledge members post it's sometimes a bit dizzying with all things to consider...leakage, obstruction, sarin, ASET, LGF, fat arrows, high crown, star length, flat top (I still don't understand that one but I assume my stone is), and the list goes on and on.

I know you can buy an ASET yourself but let's shelf that idea for a moment if we can.

Say I'd like to get to know my stone better so in the event someday in the future I decide to go bigger, how can I make sense of the plethora of info here and learn with my OWN stone and potentially avoid misses that my current stone may have for a future stone.

How can I get techy and geeky with my own diamond considering it's very pretty to look at, but not ideal?

I remember when I got married the first time GIA didn't grade their cuts. Now they do. GIA was still dominant back then for grading whilst AGS was also around of course. It seems H&A are now dominant. I definitely heard of it back then, but you hear more and more now.