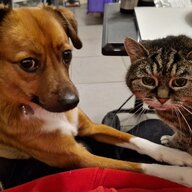 Joined

Jul 7, 2013
Messages

8,074
I searched and could not find a similar thread dedicated for Labs/MMDs, so let's play and take me down this rabbit hole even further!
I have contemplated having Moissy versions for these items, however, Labs/MMDs are within my reach (within reason), and thought, why not?!
In no particular order, all in WG:
Stud earrings, anything, like snowflakes, hearts, drawing pins, no more than 12mm in diameter (I have one pair on order, 6-stone Marquise flower design, my first lab/MMD purchase)
Earring jackets with larger stones than the ones I currently have for my near 1cttw studs
2cttw MRB studs for my larger earring jackets
A pair of pears about 8 x 5mm to be set as interchangeable drops with my huggie earrings
A 1ct OEC as a ring
A DBTY bracelet with 13 stations with 4-5mm MRB stones
A 1ct heart as a ring, with a deep pink CS halo (I shall post the inspiration pic later, as I cannot attach existing pics that I have already uploaded to PS in a new thread)
A 6-7mm MRB to be set as a pendant that I have in mind (I'll post the inspiration pic later)
The above are all realistically achievable for me over a period of time.
The following are more dreams in the sizable lottery-win territory
:
a) A 4-5ct heart as a single pendant
b) Whatever is the minimum size of an Octavia that Yoram would accept as a custom project, either as a ring or a pendant
Fans of labs/MMDs, please let your desires run wild and post your ideas and projects, thanks in advance.
DK