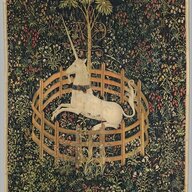 Joined

Sep 13, 2019
Messages

1,816
So sorry Cerulean but I am sure it will be resolved quickly to your satisfaction. I love the idea of adding another pearl to the bracelet. I think the pearls are so lovely and work so well together. It really is a beautiful bracelet.

On a side note I posted a pic today of a strand I was wearing with a very similar gold flower clasp. The reason I hardly wear that strand is that the clasp is such a PITA. The security clasp seems to always be a headache. They are pretty though.
Thank you for your reassurance! I think it's what I'm going to ask for!
I honestly think I'm going to ask them to swap the style. Even my husband struggled to help me put it on - I don't want it to be such a hassle!