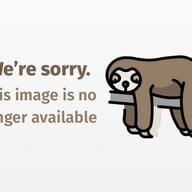 Joined

Nov 15, 2020
Messages

596
Hi All
Due to some urgency (30 days return), I am posting on the behalf of my friend, who is still waiting for her PS account to be approved.
To cut the long story short: she has requested for the prongs to be even since her diamond is a perfect square radiant (5.64mm by 5.64mm) in her order. However, when she received it, the prongs are off (they do not sit nicely and evenly). One is slightly crooked.
JA offered:
Free shipback but she has to pay for the taxes again (more than ~$200 usd) once it arrives, and JA is not going to cover this.
Refund of $75 for to her fix it her own (she still have to fork out additional for the local jeweler) but JA warned against damage by a 3rd party, JA said their markup is minimal so this is the max they will offer.
Return the ring
My friend is considering 2, but the way JA worded this -> Damage by 3rd party, gave her pause. What is your advice?
Do you think the prongs are acceptable? JA said that for fancy shapes, it is normal for the prongs to be like this. Is this true?
Last edited: