(I pulled most of this post from another thread I started, where it sort of got buried at the bottom, as I am looking for some quick opinions since I've already extended the reserve once)
Long story short, I'm between a 2.41 carat I and a 2.32 carat G; the G costs about $1500 more but both are within budget. Both are
ACA
, SI1 eye-clean, though the G stone has a few small dark spots that *could* be visible to the naked eye, which I describe a bit more below.
Color seems to be by far the most subjective of all the characteristics, from people that won't go below an F to people who can't notice any color in a J or even a K. The H-I range seems to be perhaps the biggest point of debate. I've been reading tons of old threads here on PS, and there are folks advocating for just about every different color.
Below are some side-by-side photos that the
WF
rep was kind enough to put together for me. The color is certainly noticeable in the face down, side by side view, but that's not how anyone will typically view the diamond, right? In the pic where they are both on a hand, I struggle to see any difference in color, even though they are right next to each other. Perhaps I'm not color sensitive at all, but both stones look pretty white to me!
One other thing to note: I noticed some dark spots on the magnified photos of the G stone; when I asked the rep about those, she said that, although it meets the
WF
standard for eye clean (10 inches away, normal overhead lighting, 20/20 vision), that a person with good eyesight might be able to notice the dark spots when viewed at a closer distance, say 6 or so inches away...
Here is the
WF
comparison page:
Whiteflash
gives you an excellent opportunity to compare diamonds to make a great deal. With diamond's parameters provided, you can compare any detail.
And here is the setting it will be in (since color/tint is most visible from the side, I've seen several folks mention that a 6 prong setting can help hide this):
Diamond Engagement Rings | Gloriously detailed, the Vatche "Swan" French Pave Diamond Engagement Ring hits all the high notes. Based on it's sister design, the Vatche "Swan" Solitaire Engagement Ring this stunning beauty kicks it up a notch by adding Round Brilliant Diamond Melee along the shank...
Appreciate any opinions between these two!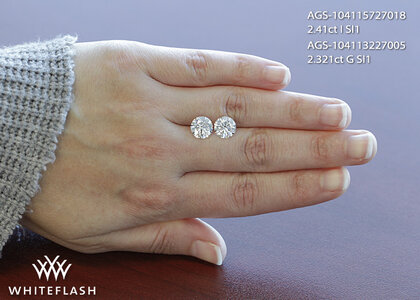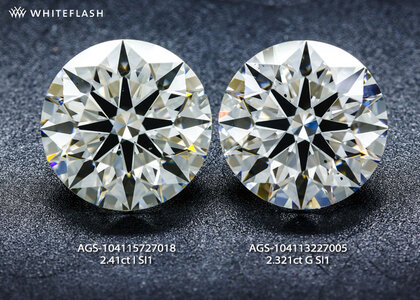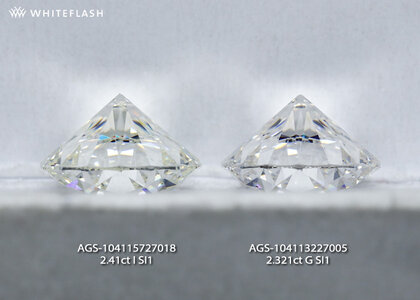 Last edited: