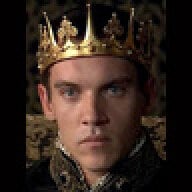 Joined

Jan 21, 2008
Messages

6,186
I have a choice between getting an 18kt gold or platinum ring. It's not an easy decision because I like them both. The gold is 575/1025 the price of the platinum, to get a simple band of fine quality.
I just go back and forth. Platinum is heavier. Platinum pick ups colors. 18 kt gold is not as heavy as platinum but still heavy. Gold shines. Gold is easy to take care of.
Basically I can have the same ring- it will be as well made either way- in either metal, and getting one means not getting the other.
My SO is buying the ring and wants platinum, but has told me I can have whichever one I want. He doesn't want what he calls "a milled ring." He thinks he would rather substitute metals than do that (yet he doesn't like gold). He's also said I could try a platinum milled ring because it is completely refundable (but he doesn't like the idea). To be honest, I don't want two rings, I don't want a ring with both metals, but one choice means giving up the other. There is the factor that $575, in these economic times, is better (to my mind) than spending $1050. But I want him to be happy too.
What do I do? It's confusing.